In Search of Peace: 13 Practical Steps to a Peace That Lasts
SKU: HH0068
by E. G. White

People everywhere are searching for peace. They need power to cope with the "storms" in their lives. Peace above the Storm is the answer to the problems people are facing today. This all-time bestseller, printed in more than 100 languages, has already brought comfort and inspiration to millions of readers. It could be the most important book you ever read.


Table of Contents
• Unconditional Love
• Your Need of Peace
• Freedom from Guilt
• A Clear Conscience
• Total Commitment
• Discovering Peace of Mind
• Becoming a New Person
• Abiding Peace
• Loving and Sharing
• Soaring Higher
• The Power of Prayer
• Conquering Doubt
• Fullness of Joy

ISBN: 978-0-8163-1385-3
Pages: 112, softcover
Dimensions: 8.125 x 10.625 x .25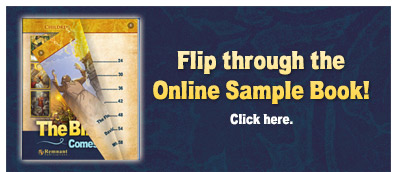 We found other products you might like!