The History of Freedom: How Long Will It Last?
SKU: HH0038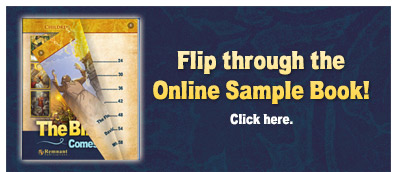 by Ellen G. White
In this widely read book, history and prophecy are united with clear Bible doctrines to give a startling picture of the battle between good and evil. It shows the United States of America's role in current world events and discusses issues affecting religious freedom in North America. It reveals how Satan works through governments and even religions to bring people under his control. You will discover:
Inspiring stories of freedom's champions throughout history
Eye-opening truths that combat freedom-killing lies (and why almost everyone believes the lies)
A sobering look at the forces now uniting to take away freedom--right here in America
It reaches a thrilling climax with the second coming of Christ. This book has helped millions of people around the world to better understand the book of Revelation!
ISBN: 978-1-5136-0449-7
270 Pages, Softcover
We found other products you might like!