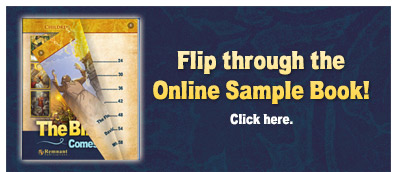 by Ellen G. White
Is your life peaceful? No? Well, you are not alone. Peace—real, solid, lasting peace—has always been difficult to find, and even more difficult to maintain. We have only to look at conditions in the world and in our own lives to know how rare real peace can be. Yet we create much of our own stress and unhappiness when we try to live by the standards and expectations of the society that surrounds us. More possessions! More power! More status! Leading to more dissatisfaction and more longing.

But once, a Man came into the world whose life and message started a movement that continues to grow rapidly more than two thousand years later. Called Jesus of Nazareth, He took on the proud and powerful religious elite of His day. He chose common fishermen as His closest associates; He was a skilled carpenter, but never owned His own home. He healed the sick and raised the dead and offered peace to everyone—real, lasting, personal peace. He still offers that peace today. He offers His peace to you.

You may have questions. If so, as you read this book, you'll find answers. The life of Jesus deserves your attention. As you look at this extraordinary Persona, you'll learn that every human being who has lived or will ever live on this planet is important to Him and that includes you.
ISBN: 978-1-5136-0449-7
240 Pages, Softcover
We found other products you might like!