Celedonio García-Pozuelo Ramos
SKU: HH0002
by Celedonio García-Pozuelo Ramos
Nature possesses some magnificent teachings. In these pages children and even adults will come to understand, appreciate, and respect nature's principles to a greater and better extent.
Uniquely, this book teaches a wide range of little-known facts about nature. Rigorous but didactic language is supported by numerous, yet surprising, photographs and extraordinarily beautiful illustrations. You'll also find numerous experiments to carry out at home to demonstrate the "moral of the story" to children. In more than 90 pages, the author reveals proof that nature possesses all of the attributes of a phenomenon born from a creationary will.
Table of Contents
1. One Living Being and Many Lessons
2. Engineers Leaning from Nature
3. Nature, Our Protector
4. Supernatural Senses
5. Homes in Nature
6. Secrets of the Green Giants
7. Cooperating
8. The Limits of Life
9. Nature Mathematics
10. A Made-to-Measure Universe
Pages: 98, hardcover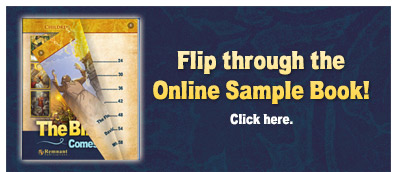 We found other products you might like!