My Forever Friend
contains delightful stories about Jesus for preschool children. Told in simple language, each of the 9 stories feature beautiful full-color art.
Do you have a best friend? Jesus wants to be your friend and He wants to live forever with you in heaven. In this book you will read about some of the amazing things Jesus did while He lived on earth – healing a paralyzed man, stopping a storm, feeding thousands of people with one boy's lunch, and even bringing a girl back to life. Open this book to meet your new Forever Friend!
Table of Contents
The Best Gift
Jesus' Birthday
What a Boy
Wash Me
Through the Roof
Sinking Boat
Miracle Girl
A Little Lunch
Dark Night
ISBN: 978-1-5136-0031-4
Pages: 96, softcover
Dimensions: 8.125 x 10.625 x .25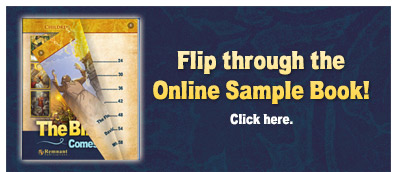 We found other products you might like!